Imagine a lovely garden scene where you can't help but notice the pretty jasmine blooms, and their sweet scent fills the air. Jasmine plants have a way of making our hearts happy, providing a sense of calm and a touch of paradise right in our own backyard. When those vibrant blooms begin to fade you can't help wondering: How to bring a jasmine plant back to life?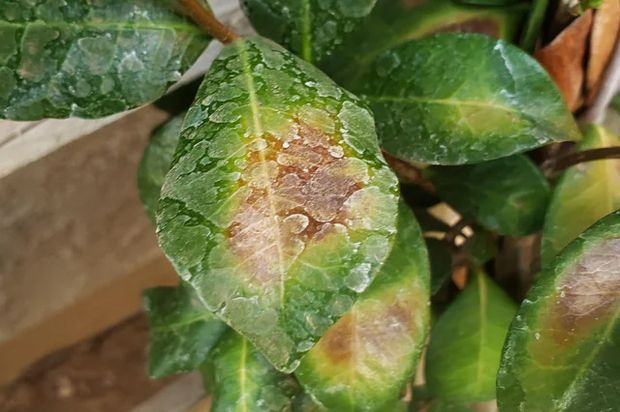 Revive a jasmine plant by gradually transitioning it outdoors, pruning away winter damage, adjusting watering and fertilization, controlling pests, and providing consistent care. Patience is key as the recovery process takes time.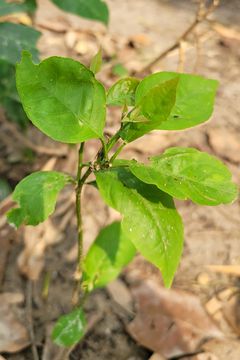 In this article, we're diving headfirst into the world of rejuvenating your jasmine plants – those cherished gems that have brightened up your garden. We're going to uncover the secrets to breathe new life into your tired plant, bringing back its charm and vibrancy. So, let's get down to business. Roll up your sleeves, put on your gardening gloves, and join me on this journey to rejuvenate your plant.
I'll be your guide, sharing practical tips and techniques that will have your jasmine plant bouncing back with enthusiasm. From giving it the TLC it needs to creating the perfect growing conditions, we'll explore the art of reviving your beloved jasmine plant! Gardening can be a bit of a challenge at times, but the rewards are truly priceless.
How to bring a jasmine plant back to life?
It can be disheartening to see your once thriving jasmine plant wilting and losing its vitality. However, with proper care and attention, you can revive your jasmine and bring it back to life. Here are some essential steps to help you rejuvenate your struggling jasmine plant.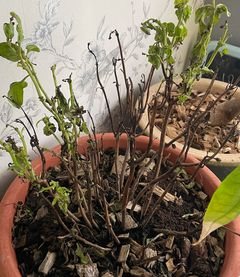 After the winter season, you may find your once-lush jasmine plant looking dull and lifeless. The cold temperatures and reduced sunlight during winter can take a toll on these delicate plants. However, with a little care and attention, you can revive your jasmine and bring it back to its former glory. Here are some essential steps to help you rejuvenate your struggling jasmine plant and restore its vibrancy.
Hey! Check out How to care for jasmine plant in the winter
Assess the plant's condition
Start by carefully examining your jasmine plant to identify the extent of damage and any underlying issues. Look for signs of wilting, yellowing leaves, pest infestation, or root rot. If the plant is severely damaged, consider propagating healthy cuttings to start afresh. For milder cases, trim back any dead or dying branches to stimulate new growth.
Gradual transition
If you moved your jasmine indoors for the winter, it's important to reintroduce it to outdoor conditions gradually. Start by placing the plant in a shaded area for a few hours each day, gradually increasing the exposure to sunlight over a week or two. This will help the plant acclimate to the change in light and temperature.
Hey! Check out Does Jasmine die back in the winter to learn more about how to keep your jasmine happy during the winter.
Find the right watering balance
Adequate watering is vital for the recovery of your jasmine plant, but it's crucial to strike a balance. Overwatering can lead to root rot and further damage, while underwatering can cause dehydration.
To determine when to water, check the moisture level of the soil by inserting your finger into the top inch. Water thoroughly when it feels dry, allowing any excess water to drain away. Keep in mind that as the temperature rises, your jasmine plant will have increased water requirements.
Maintain even soil moisture, avoiding overwatering, which can result in waterlogged soil and potential root issues. Good drainage is essential to prevent water accumulation. Consider using a moisture meter for more precise monitoring of soil moisture levels. By adjusting your watering routine based on the plant's needs, you'll provide optimal conditions for your jasmine plant's revival and growth.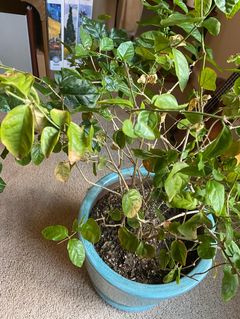 Prune selectively
Pruning plays a crucial role in rejuvenating your jasmine plant. Start by identifying and removing dead or diseased branches, as well as any tangled or overgrown growth that obstructs airflow and sunlight. Make clean cuts just above a leaf node or bud to promote new growth. Additionally, shape the plant by selectively eliminating crossing or crowded branches.
Remember to sterilize your pruning tools between cuts to prevent the spread of diseases. While pruning, exercise caution not to remove excessive healthy growth, as this can impede the plant's recovery. By skillfully pruning and stimulating new shoots, you'll contribute to the overall rejuvenation of your jasmine plant.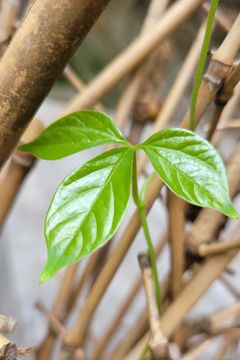 Provide proper lighting
Jasmine plants thrive in bright, indirect sunlight. Ensure your plant is placed in a location where it receives ample light throughout the day. If your jasmine has been kept in low-light conditions, gradually acclimate it to increased sunlight by moving it to a brighter spot over a period of a few weeks. This will help prevent sunburn and allow the plant to adjust to the higher light levels.
Improve air circulation
Good airflow is essential for preventing fungal diseases and promoting healthy growth. If your jasmine plant is grown indoors, consider placing it near an open window or using a fan to provide gentle air movement. Outdoors, make sure the plant is not overcrowded by other vegetation. Pruning away excess foliage and creating space between plants can help improve air circulation.
Check for pests and diseases
Regularly inspect your jasmine plant for any signs of pest infestation or diseases. Common culprits include spider mites, aphids, and scale insects. If you spot these pests, take action promptly using suitable organic or chemical treatments to eliminate them. When dealing with fungal diseases like powdery mildew, it's important to remove and dispose of affected plant parts.
Additionally, consider applying a recommended fungicide to mitigate the spread of the disease. By staying vigilant and addressing pest infestations or diseases promptly, you'll protect your jasmine plant from further damage and support its successful recovery.
Provide proper nutrition
Nourish your jasmine plant: Give your jasmine plant the nutrients it needs to thrive. Choose a balanced fertilizer designed for flowering plants, preferably with a higher phosphorus content to promote blooming. Follow the instructions on the packaging for the recommended dosage and frequency of application.
To further enrich the soil and provide additional nutrients, consider supplementing with organic matter such as compost or well-rotted manure. By providing proper nutrition through fertilization, you will support your jasmine plant's recovery and encourage healthy blooming as it regains its vitality.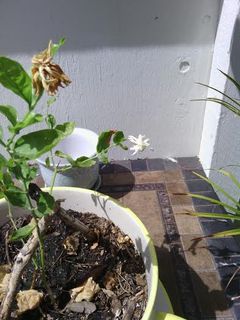 Maintain suitable temperature and humidity
Jasmine plants prefer moderate temperatures and humidity. Avoid exposing your plant to extreme cold or hot conditions. If grown indoors, ensure the room temperature remains between 60-75°F (15-24°C). Provide humidity by misting the plant regularly, placing a tray filled with water near the plant, or using a humidifier if necessary. Avoid placing the plant near drafts or heaters, which can cause temperature fluctuations.
Patience and care
Be patient with your jasmine plant's recovery process. It may take some time for it to fully bounce back and resume its vibrant growth and blooming. Provide consistent care, including regular watering, proper lighting, and ongoing monitoring for pests or diseases. With patience and dedication, your jasmine plant will regain its vitality and beauty.
Why are my jasmine leaves turning brown, crispy and falling off?
Jasmine plants are known for their lush green foliage, so it can be concerning when you notice the leaves turning brown, becoming crispy, and eventually falling off. This change in leaf color and texture is often an indication that something is amiss with your jasmine plant's health.
Check out Jasmine leaves turning brown to learn more about it!
Several factors can contribute to this issue, and understanding the potential causes is crucial for addressing the problem effectively. Let's explore some common reasons why jasmine leaves may exhibit these symptoms and what you can do to prevent further damage.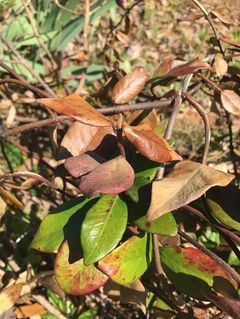 Watering issues
Overwatering or underwatering can both lead to browning and leaf drop in jasmine plants. Overwatering can cause root rot, depriving the plant of oxygen and nutrients, while underwatering can result in drought stress.
Ensure that you are watering your jasmine plant appropriately, allowing the top inch of soil to dry out before watering again. Use well-draining soil and adjust your watering routine based on the plant's needs and environmental conditions.
Environmental factors
Extreme temperatures, especially cold drafts or sudden temperature fluctuations, can cause jasmine leaves to turn brown and crisp.
Exposure to direct sunlight for extended periods, especially during hot summer months, can also lead to leaf burn. Ensure that your jasmine plant is placed in a location with suitable temperature and lighting conditions, protecting it from harsh elements.
Nutritional deficiencies
Insufficient nutrients, particularly nitrogen, potassium, and iron, can manifest as browning and leaf drop in jasmine plants. Poor soil quality or lack of regular fertilization can contribute to these deficiencies.
Consider incorporating a balanced fertilizer designed for flowering plants into your care routine. Follow the recommended dosage and frequency to provide your jasmine with the necessary nutrients.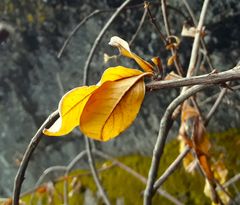 Pests and diseases
Infestations of pests such as spider mites, aphids, or whiteflies can cause damage to jasmine leaves, leading to browning and eventual leaf drop. Fungal diseases like powdery mildew or bacterial infections can also contribute to these symptoms.
Inspect your jasmine plant regularly for any signs of pests or diseases and take appropriate measures to control them. This may involve using organic or chemical treatments, depending on the severity of the infestation or infection.
Cultural practices
Improper pruning, excessive pruning, or rough handling of the plant can result in stress and damage to the jasmine leaves. Ensure that you are pruning your jasmine plant correctly, removing dead or diseased branches while maintaining its natural shape. Avoid excessive pruning, especially during the growing season, as this can disrupt the plant's energy balance and lead to leaf drop.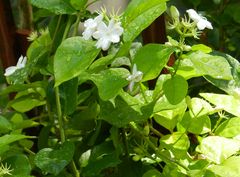 To prevent further browning and leaf drop in your jasmine plant, it is essential to address the underlying causes. Adjust your watering routine, provide suitable environmental conditions, ensure proper nutrition, and maintain good pest and disease management practices.
With time and proper care, your jasmine plant should recover, producing healthy, vibrant foliage once again. Remember to observe your plant closely and make adjustments as needed to ensure its overall well-being.
How do you prune dead jasmine?
Pruning is an essential aspect of maintaining the health and appearance of your jasmine plant. When you notice dead or diseased branches on your jasmine, it's crucial to prune them properly to promote new growth and prevent further damage. Pruning dead jasmine requires precision and care to ensure the overall well-being of the plant. Here are some steps to guide you through the process.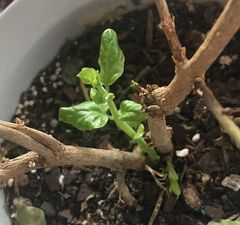 Identify dead branches: Start by examining your jasmine plant closely and identifying the branches that are completely dead. Dead branches typically have no signs of new growth, with brittle or shriveled stems and brown or gray discoloration. It's essential to differentiate between dead branches and those that may have dormant buds or minimal signs of life.
Prepare your tools: Use clean and sharp pruning shears or loppers to make clean cuts. Sterilize the tools with rubbing alcohol or a diluted bleach solution to prevent the spread of diseases.
Cut at the right spot: Locate the base of the dead branch where it connects to the main stem. Make a clean cut at a slight angle just above a healthy bud or lateral branch. Avoid leaving stubs, as they can become entry points for diseases and pests.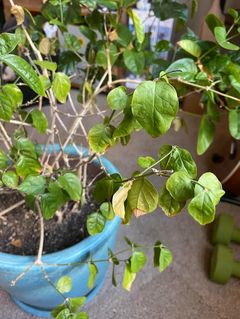 Remove diseased parts: If you notice any branches showing signs of disease, such as fungal infections or rot, remove them as well. Cutting at least 6 inches below the infected area helps prevent the spread of diseases to healthy parts of the plant.
Step back and assess: After removing the dead and diseased branches, take a step back and observe the overall shape and balance of your jasmine plant. If necessary, make additional pruning cuts to maintain a pleasing form and encourage proper airflow and sunlight penetration.
Dispose of pruned material: Collect and dispose of the pruned branches and debris properly. Bag and discard them or add them to a compost pile if they are free from diseases.
Post-pruning care: After pruning, provide your jasmine plant with adequate water and ensure it receives proper sunlight and nutrition. Consider applying a balanced fertilizer to support new growth.
Final thoughts
To sum it up, the revival of your jasmine plant is a testament to the magic of caring and dedication. As you slowly reintroduce it to the great outdoors, trim away the winter remnants, adjust the way you water and fertilize, and protect it from those pesky pests, you're on a journey of renewal.
Embrace this process with patience because, in time, your jasmine plant will thank you with a glorious display of lush leaves and sweet-smelling blossoms. Let the resilience and beauty of your beloved jasmine plant remind you of nature's incredible ability to bounce back and thrive. May your revived jasmine plant bring you endless joy and the satisfaction that comes from nurturing new life in your garden.