Jasmine, known for its beautiful blooms and enchanting fragrance, is a popular plant choice for many garden enthusiasts. However, when the cold winter months approach, concerns arise about whether jasmine plants can withstand the harsh conditions. Although Jasmine can be pretty resilient if precautions are taken, does Jasmine die back in winter?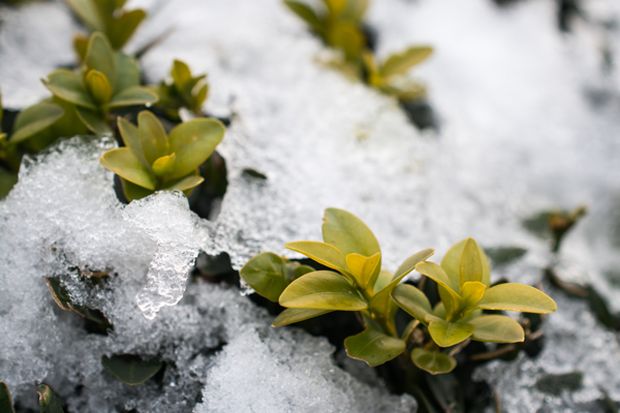 Yes, Jasmine plants can die back in winter due to cold temperatures. However, with proper protection and care, such as providing winter insulation and avoiding frost-prone areas, you can help ensure the survival of your Jasmine plants during the colder months.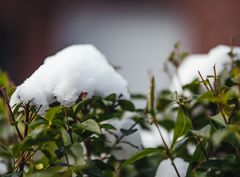 In this article, we will explore the topic of whether jasmine dies back in winter and provide insights into how you can ensure the survival of your jasmine plants during this challenging season.
What does Jasmine look like in winter? Understanding Jasmine
Before delving into the impact of winter on jasmine plants, it's important to understand the nature of these beautiful climbers. Jasmine is a versatile plant that belongs to the Oleaceae family, which includes over 200 species. It is native to tropical and subtropical regions, where it thrives in warm climates with ample sunlight and moderate humidity.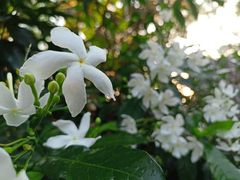 To fully understand the behaviour of jasmine plants in winter, it's important to have a comprehensive understanding of these beautiful climbers. Jasmine belongs to the Oleaceae family, encompassing over 200 species.
Known for its fragrant and delicate flowers, jasmine typically displays blooms that are white or yellow in colour, adorning its vine-like branches.
During winter, the appearance of jasmine can vary depending on the species and whether it is deciduous or evergreen. Deciduous jasmine varieties, such as Jasminum officinale, undergo a natural process of shedding their leaves in the fall.
This leaf drop signifies the plant's transition into its dormant phase. As a result, the branches of deciduous jasmine may appear bare during winter.
However, this is a temporary state as the plant conserves energy and prepares for the next growing season. With the arrival of spring, deciduous jasmine produces new leaves and eventually blooms with fragrant flowers.
Evergreen jasmine species, like Jasminum sambac, retain their leaves throughout the year, even in colder climates. These varieties maintain their lush green foliage during the winter months, providing a vibrant presence in the garden or landscape.
It is important to note that while evergreen jasmine typically retains its foliage, extreme cold or frost can cause some browning or damage to the leaves. Additionally, some evergreen jasmine varieties may experience a slight reduction in growth or flowering during winter, although their overall appearance remains relatively intact.
While jasmine flowers are more abundant during spring and summer, it is less common for them to bloom extensively in winter. The majority of jasmine species tend to produce more flowers when they are in their active growth phase.
However, certain evergreen jasmine varieties may occasionally produce a few flowers even during winter, adding touches of beauty and fragrance to the season. By understanding the characteristics and behaviour of jasmine, we can better appreciate and care for these remarkable plants throughout the year, including their winter appearances.
What happens to Jasmine plants in winter? Jasmine's Response to Winter
While jasmine is adapted to warm climates, it doesn't necessarily mean that it cannot survive in colder regions.
The response of jasmine to winter largely depends on the specific species or variety and the severity of the winter conditions. Some jasmine species are more cold-hardy than others and can tolerate freezing temperatures, while others may struggle or die back during the winter months.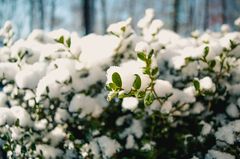 Now, let's explore what happens to jasmine plants during the winter season. Jasmine's response to winter largely depends on the specific species or variety and the severity of the winter conditions.
When temperatures drop and daylight hours decrease, jasmine plants enter a period of dormancy. This dormancy allows the plant to conserve energy and protect itself from freezing temperatures.
Deciduous jasmine varieties, such as Jasminum officinale, shed their leaves in the fall as part of their natural process. This leaf drop is a sign that the plant is entering its dormant phase. During winter, the plant's growth slows down, and it focuses on preserving resources in its roots and stems.
While deciduous jasmine may lose its leaves and appear bare during winter, it typically regrows them in spring when the weather becomes more favourable.
Evergreen jasmine species, like Jasminum sambac, retain their leaves throughout the year, even in colder climates. These varieties have adaptations that allow them to tolerate lower temperatures. However, extreme cold or prolonged exposure to frost can still damage or kill parts of the plant, especially young shoots or less established specimens.
It is important to note that even cold-hardy jasmine species may experience some dieback during severe winters. This dieback refers to the freezing or damage of certain parts of the plant, such as branches or foliage.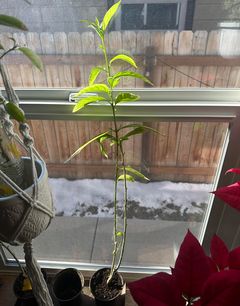 However, jasmine plants are generally resilient, and they often have the ability to recover and regrow once the winter season has passed. By understanding how jasmine responds to winter, we can better prepare and care for our plants to ensure their survival and health during this challenging season.
One crucial distinction to consider when discussing jasmine's response to winter is whether the species is deciduous or evergreen. Deciduous jasmine varieties, such as Jasminum officinale, shed their leaves in the fall and enter a dormant state during winter.
This natural process helps the plant conserve energy and protect itself from freezing temperatures. Although deciduous jasmine may lose its leaves in winter, it typically regrows them in spring, once the weather becomes more favourable.
On the other hand, evergreen jasmine species, like Jasminum sambac, retain their leaves throughout the year, even in colder climates. These varieties have adaptations that allow them to tolerate lower temperatures. However, extreme cold or prolonged exposure to frost can still damage or kill parts of the plant, especially young shoots or less established specimens.
How to protect Jasmine in the winter
To increase the chances of your jasmine's survival during winter, it's important to take proper precautions and provide the necessary protection. Here are a few measures you can implement:
Choose the right jasmine variety: Opt for cold-hardy jasmine varieties suitable for your region's climate. For example varieties such as:
Site Selection: Plant your jasmine in a sheltered location, such as against a south-facing wall, where it can benefit from the sun's warmth and be shielded from harsh winds. If possible, move potted jasmine plants to an area like a garage or greenhouse during extreme cold spells.
Mulching: Apply a layer of organic mulch, like wood chips or straw, around the base of the plant. This helps insulate the roots and retain moisture, providing some protection from freezing temperatures.
My favourite type of organic mulch as I have explained and other posts is White Pine Bark because White Pine bark excels in retaining soil moisture compared to other insulation barks. This is crucial during the winter when cold and dry conditions can lead to soil dehydration. By trapping moisture, it ensures a consistent water supply to the roots, even when the ground is frozen.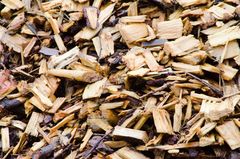 Covering: For particularly cold nights or frosty periods, consider covering your jasmine with a breathable fabric or frost cloth.
I can't emphasize enough how important this step is. Since I learnt how to protect my jasmines and my other winter sentive plants, I can see a big difference in ther ability to come back after the freezing period.
My two go-to winter cover/frost clothes are: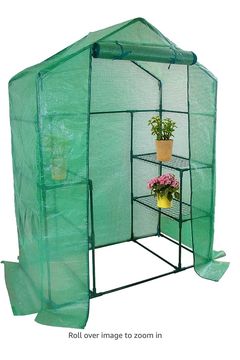 These extra layers can provide additional insulation and safeguard the plant from frost damage. You can also cover your jasmine and other plants with a full frost blanket aaround the moveblae greenhouse during freezing temperatures and I can assure you that they will be just fine after the cold period.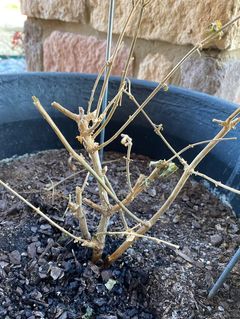 Pruning: In late winter or early spring, once the threat of frost has passed, prune any dead or damaged branches from your jasmine. This will encourage new growth and help maintain a healthy and vigorous plant.
Simply, grab yourself a pair of sharp pruning shear or garden scissors – nothing too fancy, just make sure they're clean and sharp. Then, go ahead and trim away any dead or overgrown branches to encourage healthy growth and keep your jasmine looking its best. Don't go too crazy, just a little trim to give it a fresh start for the growing season.
It is important to avoid excessive pruning, as it can remove protective foliage and make the plant more vulnerable to cold.
Water properly: Provide adequate water to keep the soil moist, but avoid overwatering to prevent root rot.
Wind protection: If your area experiences strong winds during winter, consider placing a windbreak, such as a mesh or a barrier, around the jasmine plants to shield them from drying winds.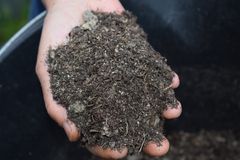 Maintain proper drainage: Ensure that the soil around the jasmine plants has good drainage to prevent waterlogging, which can lead to root rot during winter.
Avoid fertilizing: Refrain from fertilizing jasmine plants during winter as it can stimulate new growth that may be susceptible to cold damage.
Monitor for pests: Keep an eye out for common pests like aphids and spider mites, which may be more active indoors during winter.
Resume care in spring: Once the threat of frost has passed, gradually remove any protective coverings and resume regular care and maintenance.
Monitor temperature fluctuations: Be mindful of sudden temperature fluctuations, especially in early spring when frost may still occur. Cover the plants overnight if there is a risk of frost.
Provide supplemental light: If growing jasmine indoors during winter, ensure they receive sufficient light exposure by placing them near a sunny window or using artificial grow lights.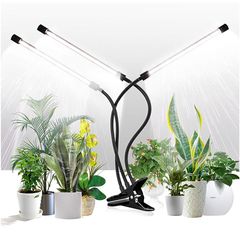 Check for signs of stress: Regularly inspect the jasmine plants for any signs of stress, such as wilting, yellowing leaves, or pest infestations, and take appropriate measures to address the issues promptly.
Does Jasmine need to be cut back in winter? Tips for Pruning Jasmine in Winter
Timing: Pruning jasmine is best done during the late winter or early spring, preferably after the harshest frosts have passed. This timing ensures that the plant remains protected during the coldest period while allowing enough time for recovery and new growth before the growing season begins.
Assess the Plant's Condition: Before pruning, carefully examine the jasmine plant to identify dead, damaged, or diseased branches. Dead branches will be brittle and devoid of any signs of life, while damaged branches may show signs of breakage or disease. It's important to remove these branches to prevent any further problems.
Use Proper Tools: Invest in a pair of sharp pruning shears or secateurs specifically designed for cutting through woody branches just like the ones we have suggested earlier int his post.
In fact, dull or inappropriate tools can lead to jagged cuts that may invite diseases or pests, not to talk about how unsafe they can be for your own physycal integrity. Ensure that your tools are clean and disinfected before use to prevent the spread of pathogens. Simply apply some of Hydrogen Peroxide 3% and with a clean cloth dry the exccess of liquid.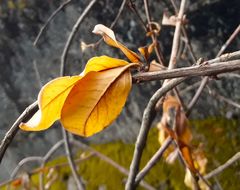 Start with Deadwood Removal: Begin the pruning process by removing any deadwood. Cut back dead branches at the base, making a clean cut just above the branch collar. The branch collar is the slightly swollen area where the branch connects to the main stem. Avoid leaving stubs, as they can become entry points for pests or diseases.
Trim Damaged or Diseased Branches: After removing deadwood, focus on cutting back damaged or diseased branches. Look for signs of decay, discoloration, or pest infestation. Make pruning cuts just above healthy buds or side shoots, ensuring a smooth and clean cut.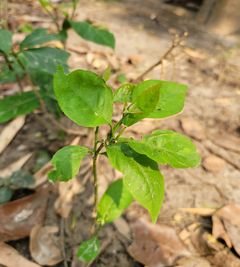 Shape the Plant: If necessary, shape your jasmine plant by selectively pruning long or unruly branches. Trimming back branches can help maintain a compact and desirable form. Consider the natural growth habit of the specific jasmine species and aim for a balanced and aesthetically pleasing shape.
Thin Out Dense Growth: If your jasmine plant has become overly dense, it's beneficial to thin it out. Removing some of the excess growth allows better airflow and sunlight penetration, reducing the risk of fungal infections and promoting overall plant health. Remove entire branches or cut them back to a lateral branch or bud.
Step Back and Evaluate: Regularly step back and assess the plant's appearance as you prune. This helps maintain a balanced shape and prevents over-pruning. Remember, it's better to make conservative cuts and observe the plant's response before further pruning.
Dispose of Pruned Material: Properly dispose of the pruned branches and plant material to prevent the spread of diseases or pests. Bag them for municipal disposal or compost them in a designated area away from the jasmine plant using my favourote go-to Disposal bag after pruning.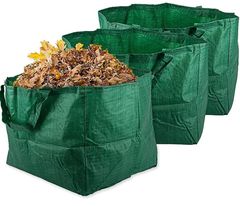 Monitor and Provide Care: After pruning, closely monitor the jasmine plant for any signs of stress or issues. Provide appropriate care, including regular watering, adequate sunlight, and necessary nutrients, to support the plant's recovery and promote new growth.
What to do with Jasmine after the winter?
After a long and cold winter, it's time to shift our focus to the care and nurturing of jasmine plants as they emerge from their dormant period. Just like the excitement of spring, your jasmine plant is ready to come alive with vibrant blooms and enchanting fragrances.
As the frost melts away and the days grow longer, your jasmine plant starts to awaken from its winter slumber. It's an exhilarating time filled with anticipation and hope. To kick-start the rejuvenation process, there are several key steps you can take to provide the best care for your jasmine and set the stage for a blooming season like no other.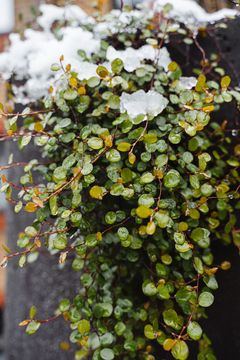 Begin by inspecting your jasmine plant for any lingering winter damage. Look for broken branches, signs of disease, or deadwood that may have survived the cold months. Prune away any damaged or dead portions of the plant, allowing it to focus its energy on healthy growth.
Adjust your watering routine to accommodate the changing weather and the specific requirements of your jasmine plant. During spring, the soil tends to retain more moisture naturally, so be mindful not to overwater. Aim for a balance, ensuring that the soil remains moist but not waterlogged.
After a period of dormancy, your jasmine plant may benefit from a gentle nutrient boost. Apply a slow-release organic fertilizer or a balanced water-soluble fertilizer specifically formulated for flowering plants. This provides the necessary nutrients to support healthy growth and abundant blooms.
Check out the most gentle nutrient boost that you can get your hands on to revive your jasmine and other similar plants after the winter.
This EcoDust gives our jasmine plant soil a super boost yet not to rich after a dormant period after a cold winter. In a matter of a week you will notice a significan health improvements in our existing plants.
Jasmine plants thrive in bright, indirect sunlight. Ensure your jasmine receives at least 6 hours of sunlight each day. If you've kept your plant indoors during winter, gradually reintroduce it to outdoor conditions by placing it in a sheltered spot before gradually exposing it to longer periods of direct sunlight.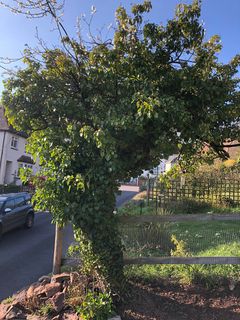 If you have a climbing variety of jasmine, such as Jasminum polyanthum, it may require additional support. As spring unfolds, gently guide the new shoots along trellises or support structures, helping them establish a sturdy framework for vertical growth.
With the arrival of spring, keep a watchful eye for any signs of pests or diseases. Aphids, whiteflies, or powdery mildew are common culprits that can impact jasmine plants. Regularly inspect the leaves, stems, and flowers, and take appropriate action at the first sign of trouble.
As your jasmine plant begins to grow vigorously, consider light pruning to maintain its desired shape and encourage branching. Pinch back the tips of long shoots to promote bushier growth and a fuller appearance.
Finally, take the time to relish the rewards of your care and dedication. When your jasmine bursts into bloom, its delicate flowers and intoxicating fragrance will fill the air, creating an enchanting and magical atmosphere in your garden or home. Pause to appreciate the beauty and let the captivating scent lift your spirits.
Final Thoughts. My Personal Experience
Throughout my years of gardening, the arrival of spring and the post-winter care of jasmine plants have brought me immense joy. Witnessing the resilience and transformation of these plants never fails to inspire a sense of wonder and gratitude. Each new season brings the promise of a fresh start and the opportunity to nurture life.
So, as you embark on this journey of post-winter care for your Jasmine, remember to approach it with enthusiasm and patience. Listen to the needs of your plant, observe its growth patterns, and adapt your care accordingly. Every garden and every jasmine plant is unique, so trust your instincts and let your experiences guide you.
With love and dedication, your jasmine will reward you with an abundance of breathtaking blooms and a fragrance that captivates the heart. Embrace this post-winter phase as a time of renewal, growth, and connection with nature. May your journey with Jasmine be filled with beauty, tranquillity, and the sweetest of scents.