Nestled among the lush tapestry of floral wonders, few plants have captivated gardeners and flower enthusiasts quite like jasmine. With a history rooted in cultural significance, this enchanting plant has graced gardens and delighted the senses for centuries.
Hailing from tropical regions in Asia, jasmine has traversed continents, spreading its aromatic charm across landscapes far and wide. Its association with love, purity, and spirituality has made it a cherished symbol in diverse cultures.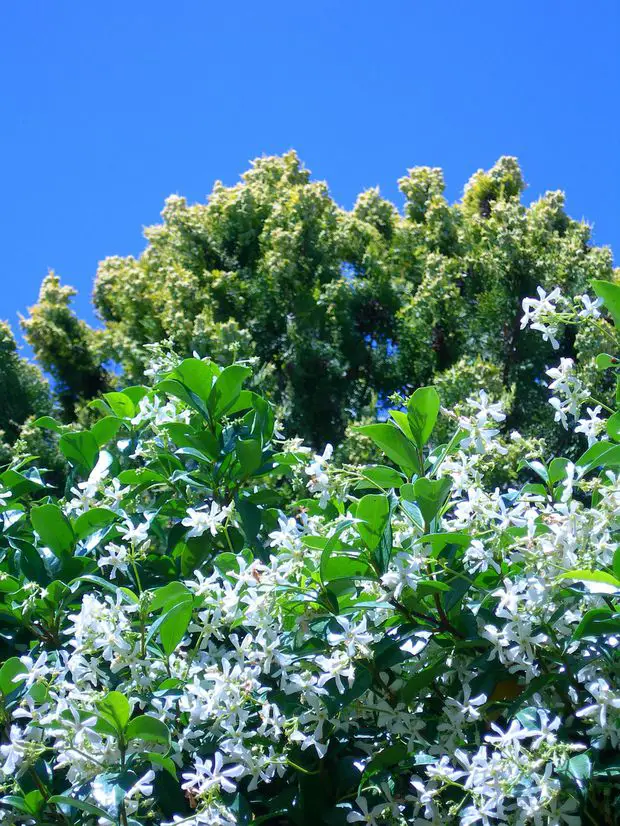 In the world of blooming beauties, star jasmine, with its delicate white flowers and captivating fragrance, holds a special place. These stunning blossoms can transport us to a realm of enchantment, filling the air with their alluring scent.
However, sometimes our beloved star Jasmine fails to grace us with its exquisite blooms, why is my Star Jasmine not flowering?
Because of insufficient sunlight, improper pruning, nutrient deficiencies, or environmental stress. Ensure adequate sunlight, proper pruning, and timely fertilisation to create favourable growing conditions, promoting blooming.
In this article, we will unravel the mystery behind why your star jasmine might not be flowering as expected.
Join us on this journey as we explore the potential factors that could be hindering the floral spectacle and discover solutions to encourage your star jasmine to flourish.
Before delving into the reasons behind your star jasmine's reluctance to bloom, let's take a moment to appreciate the beauty and significance of its flowers.
The Star jasmine, scientifically known as Trachelospermum jasminoides, showcases clusters of small, star-shaped, white blossoms that exude a captivating fragrance.
These exquisite flowers have the power to transform a garden or outdoor space into a fragrant oasis, beckoning us to linger and immerse ourselves in their delicate allure. The visual appeal, combined with their heavenly scent, makes star jasmine a sought-after addition to any landscape or garden.
However, as much as we adore their blossoms, it can be disheartening when our star jasmine fails to produce the floral spectacle we eagerly anticipate. Fortunately, there are several factors to consider when troubleshooting this issue. By understanding these potential reasons and implementing the appropriate measures, you can encourage your star jasmine to unleash its full blooming potential.
Why is My Star Jasmine Not Flowering? Reasons and issues
Have you been eagerly anticipating the splendid display of blossoms from your star jasmine, only to be met with disappointment when it fails to bloom? Don't despair! There are several factors that could be contributing to this predicament.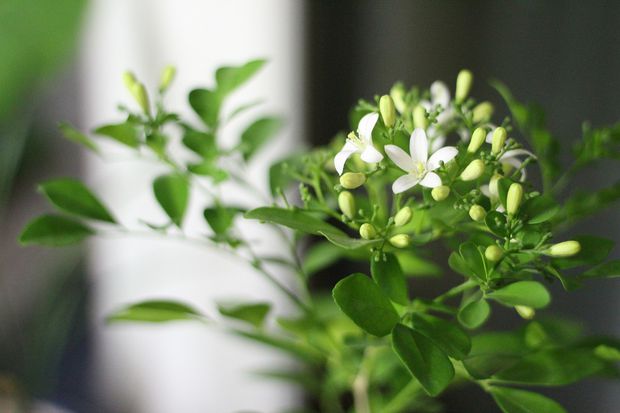 By understanding these potential obstacles and implementing the right strategies, you can encourage your star jasmine to burst forth with its mesmerising flowers.
Let's dive into the possible reasons why your star jasmine may not be flowering and explore practical solutions to rekindle its blooming glory.
Insufficient Sunlight
Just like any flowering plant, star jasmine requires an ample amount of sunlight to thrive and produce abundant blooms. Insufficient sunlight can impede its flowering potential.
Take a close look at the location of your star jasmine. Is it positioned in an area that receives enough direct sunlight? Ideally, star jasmine should be exposed to at least six hours of sunlight each day. If your plant is in a shaded spot, consider relocating it to a sunnier location or pruning back surrounding foliage to allow more light to reach the plant.
For instance, let's say your star jasmine is growing near a tall tree that casts a shadow over it for a significant part of the day. This lack of direct sunlight can hinder flower production.
In this case, you might consider moving your star jasmine to a sunnier spot or trimming back the branches of the tree to allow more sunlight to filter through.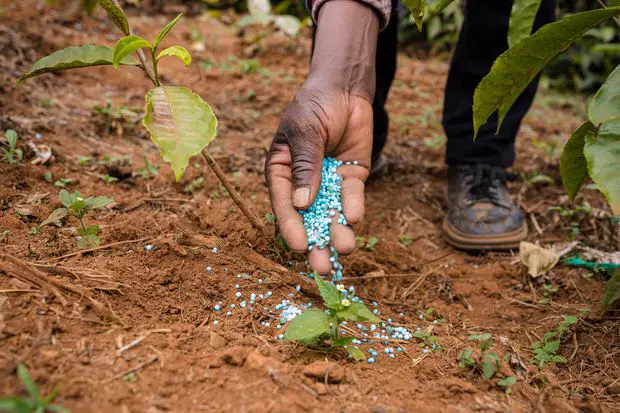 Improper Pruning
Pruning is an essential aspect of maintaining a healthy and blooming star jasmine. However, if pruning is done at the wrong time or in an improper manner, it can affect flower production.
Star jasmine typically blooms on the previous year's growth, so it is important to prune it right after flowering, before new growth begins. This allows the plant to develop new shoots and flower buds for the following season.
Imagine if you prune your star jasmine in late summer or fall when it is about to enter its dormant period. This premature pruning can remove potential flower buds, resulting in a lack of blooms the following year. To avoid this, ensure you prune your star jasmine at the right time, just after it finishes blooming.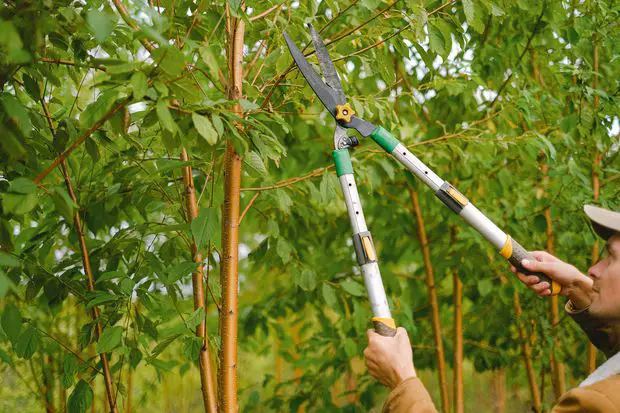 Deficiency
Like any living organism, plants require proper nutrition to thrive and flower. If your star jasmine is not receiving adequate nutrients, it may prioritise its energy towards survival rather than flower production. Nutrient deficiencies, particularly in phosphorus and potassium, can hinder flowering.
Consider the possibility of your star jasmine growing in soil that lacks essential nutrients. Conduct a soil test or consult a local gardening expert to determine if your soil is deficient in phosphorus or potassium.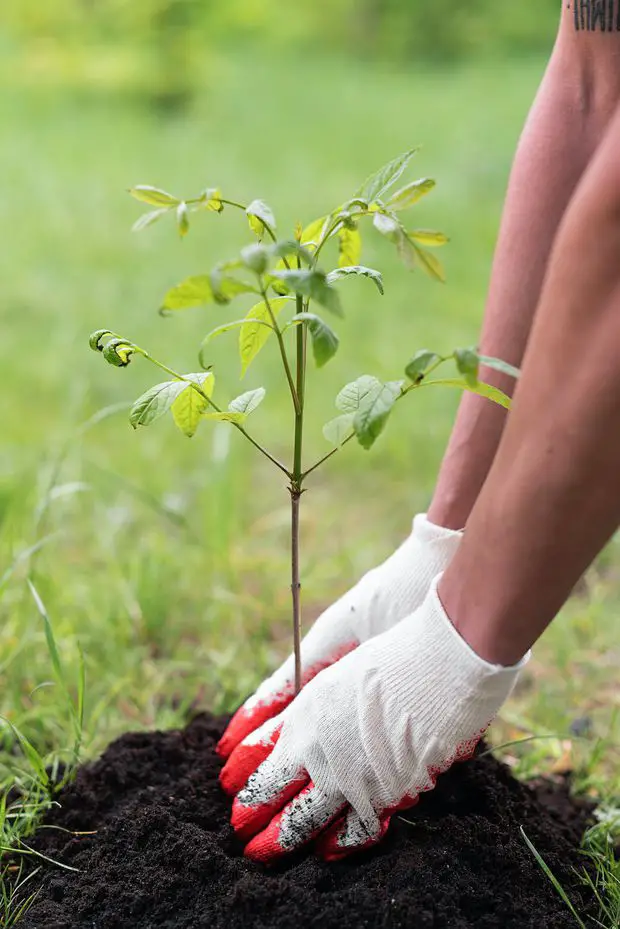 If deficiencies are detected, you can address them by applying appropriate fertilisers or organic amendments to replenish the nutrient levels in the soil.
Improper Watering
Both overwatering and underwatering can adversely affect the blooming of star jasmine. Consistent and appropriate watering practices are crucial for maintaining healthy plants that produce an abundance of flowers.
Overwatering can lead to root rot and prevent the plant from absorbing necessary nutrients, resulting in reduced flowering. On the other hand, underwatering can cause stress and hinder the plant's ability to produce flowers.
Take a moment to assess your watering routine. Are you providing your star jasmine with sufficient moisture without overdoing it? It is best to water the plant deeply but infrequently, allowing the soil to dry out slightly between waterings. Adjust your watering schedule accordingly to provide the right balance of moisture for your star jasmine.
For instance, if you notice that your star jasmine is consistently sitting in waterlogged soil due to excessive watering, it is time to scale back and allow the soil to dry out before watering again.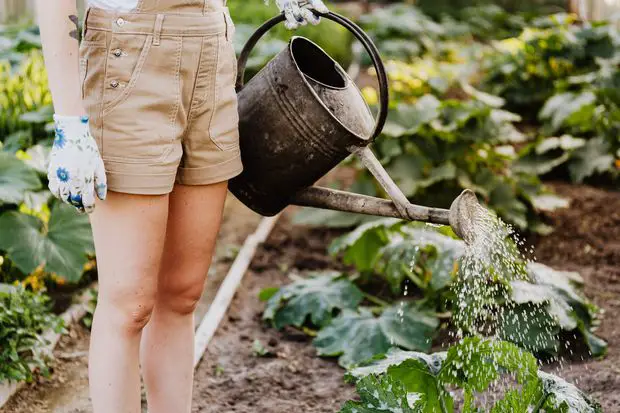 Lack of Pruning and Training
While pruning at the wrong time can hinder flowering, neglecting to prune or train your star jasmine altogether can also impact its blooming potential.
Without proper pruning and training, the plant can become tangled and overgrown, inhibiting air circulation and sunlight penetration. This can lead to reduced flowering and overall health.
Take a close look at the growth pattern of your star jasmine. Are there any unruly or tangled branches? Consider pruning them to promote better airflow and light exposure.
Additionally, training your star jasmine to climb along a trellis or support structure can help distribute energy evenly and encourage more flower production.
Environmental Factors
Sometimes, external factors beyond your control can affect the flowering of star jasmine. Unfavourable weather conditions, such as extreme heat or cold, prolonged drought, or sudden temperature fluctuations, can disrupt the plant's blooming cycle. Similarly, certain pests or diseases can stress the plant, diverting its energy away from flowering.
Monitor the environmental conditions in your area and take appropriate measures to protect your star jasmine from extreme weather conditions. Regularly inspect your plant for signs of pests or diseases and promptly address any issues that arise.
Immaturity or Varietal Differences
It is important to remember that not all star jasmine plants flower at the same age or rate. Some may take longer to mature and initiate blooming than others.
Additionally, different varieties of star jasmine may have variations in their flowering patterns and requirements. If your star jasmine is relatively young or you've recently acquired it, give it some time to establish its roots and reach maturity.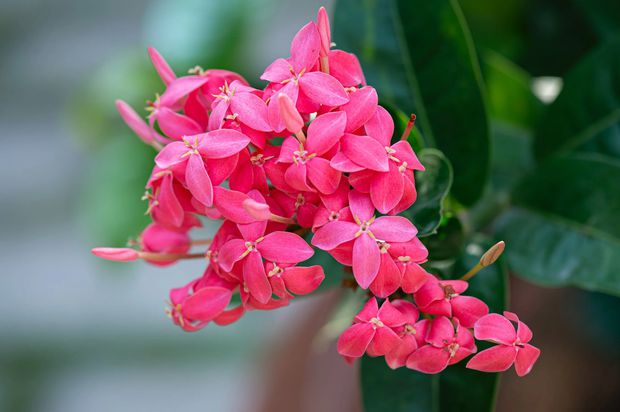 Patience is key, and with proper care and favourable conditions, your star jasmine should eventually reward you with a profusion of blooms.
Final thoughts
There you go! Now you know that there can be various reasons why your star jasmine is not flowering as expected. It could be due to insufficient sunlight, improper pruning, nutrient deficiencies, improper watering, lack of pruning and training, environmental factors, or simply the plant's natural growth cycle.
By addressing these factors and providing the necessary care, you can encourage your star jasmine to bloom and fill your garden with its breathtaking flowers.
Remember to observe your plant closely, make adjustments as needed, and enjoy the journey of nurturing your star jasmine into a blooming masterpiece.